Summertime Storm Safety
It's that time of year again when the heat and humidity can create the perfect conditions for nasty weather including high winds, torrential downpours, damaging hail, lightning, and even tornados! We at Oneida-Madison Electric Cooperative want you to be safe! 
Here are some tips for keeping you, your family and your property safe during summertime storms:
If the thunder roars, go indoors! Lightning can strike up to ten miles outside of a storm center so if you're able to hear thunder, you're close enough to be struck by lightning.
Stay away from doors, windows, porches, and decks. 
Unplug all corded electrical devices such as televisions, computers, phones, gaming systems, etc. 
Use surge protectors whenever possible and remember that power strips are NOT the same thing!!
Avoid using corded telephones and plumbing such as sinks, faucets, baths, and showers during a storm.
Bring your pets inside!
ALWAYS assume that any downed power line is hot and active. If you see a downed power line call 911 and do not approach it! Keep children and pets away!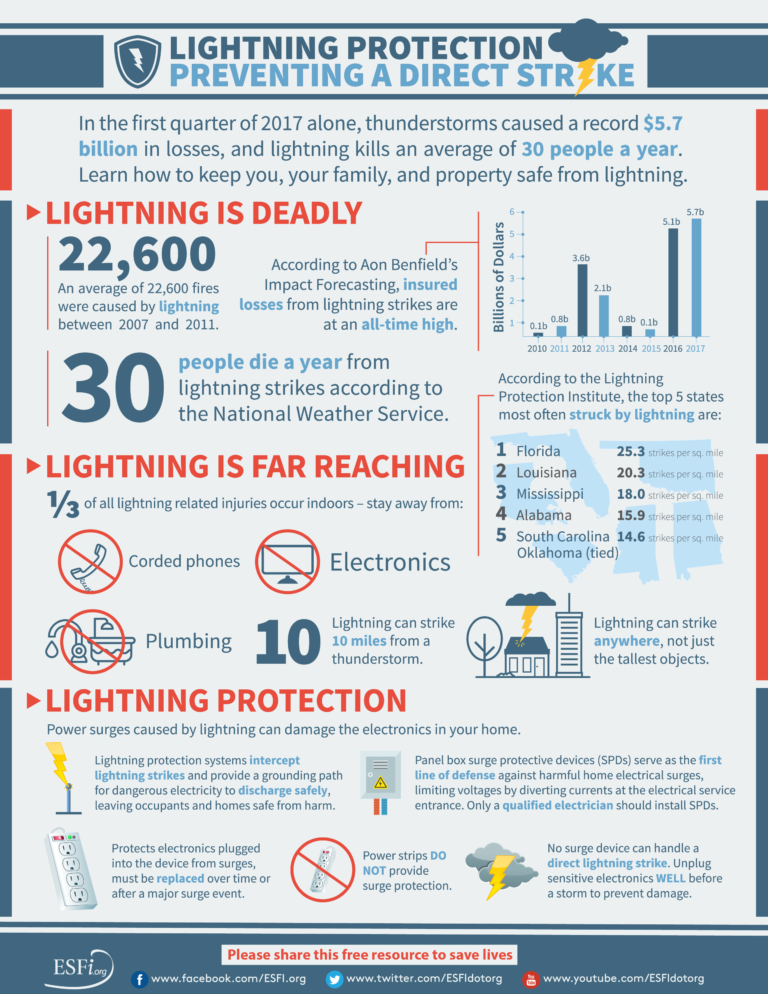 ​​​​​​​​