Dig Safety New York is a not-for-profit organization serving all of New York State with the exception of New York City and Long Island.  Dig Safely New York's One-Call Center, located in Syracuse, NY functions as a communications hub - relaying pending excavation plans to facility owning members whose buried services may be directly affected by the planned excavation.  With each call, Dig Safely New York notifies an average of seven utility owners, saving excavators time and money!
 
---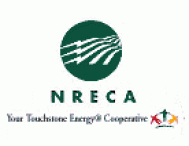 The National Rural Electric Cooperative Association (NRECA) is the national service organization dedicated to representing the national interests of consumer-owned cooperative electric utilities and the consumers they serve.
NRECA also offers education and training programs for cooperative directors, managers and employees; collaborative research to enhance cooperatives' use of technology and insurance, employee benefits, financial services, technical advice and electrification assistance in developing countries around the world.
---

As competition in the electric utility industry mounts, the Power Authority is committed to performance excellence as it maintains its generation and transmission facilities safely, reliably and economically.  Our long-standing commitment to the environment is yet another way we measure our responsibilities to the people of New York State.
---

The Power Authority provides electricity to 47 Municipal and four Rural Electric Cooperative systems across New York State.  To learn more about NYPA's long-term partners, and the many opportunities they offer, including economic development click the link to the left.
---
---


ENERGY STAR offers businesses and consumers energy efficient solutions-- helping to save money while protecting the environment for future generations.